+++ Feast of Resurrection +++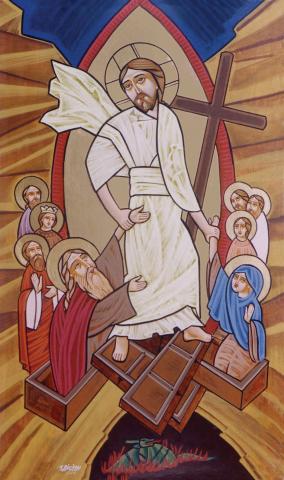 The Lord of glory rose from the dead by Himself on Sunday of the Resurrection, after He died on Friday, the Friday of the Crucifixion, on the wood of the Holy Cross. He rose for us, just as He died for us, so that we may obtain the blessings of the resurrection and the strength to defeat sin. For by the death of Christ we put away our old self and buried it with Christ, and by His resurrection from the dead, we clothed ourselves with the new man, which has the power to live with Christ once more.
"But now Christ is risen from the dead, and has become the firstfruits of those who have fallen asleep" (1 Corinthians 15:20)
Schedule of Services
Saturday, April 30 - Feast of Resurrection
Divine Liturgy 7:30 pm - 12:30 am
Sunday, May 1 - Feast of Resurrection
Happy Feast of Resurrection to you and your family!
Monday, May 2 - Easter Monday
Divine Liturgy 5:00 am - 7:00 am